String and Patricia Inez Meiring
Patricia Inez Meiring is an organisational psychologist. Having recently started her own coaching and consultancy business, she needed a brand and web platform that positioned her as an authority on people and organisations.
一 Web platform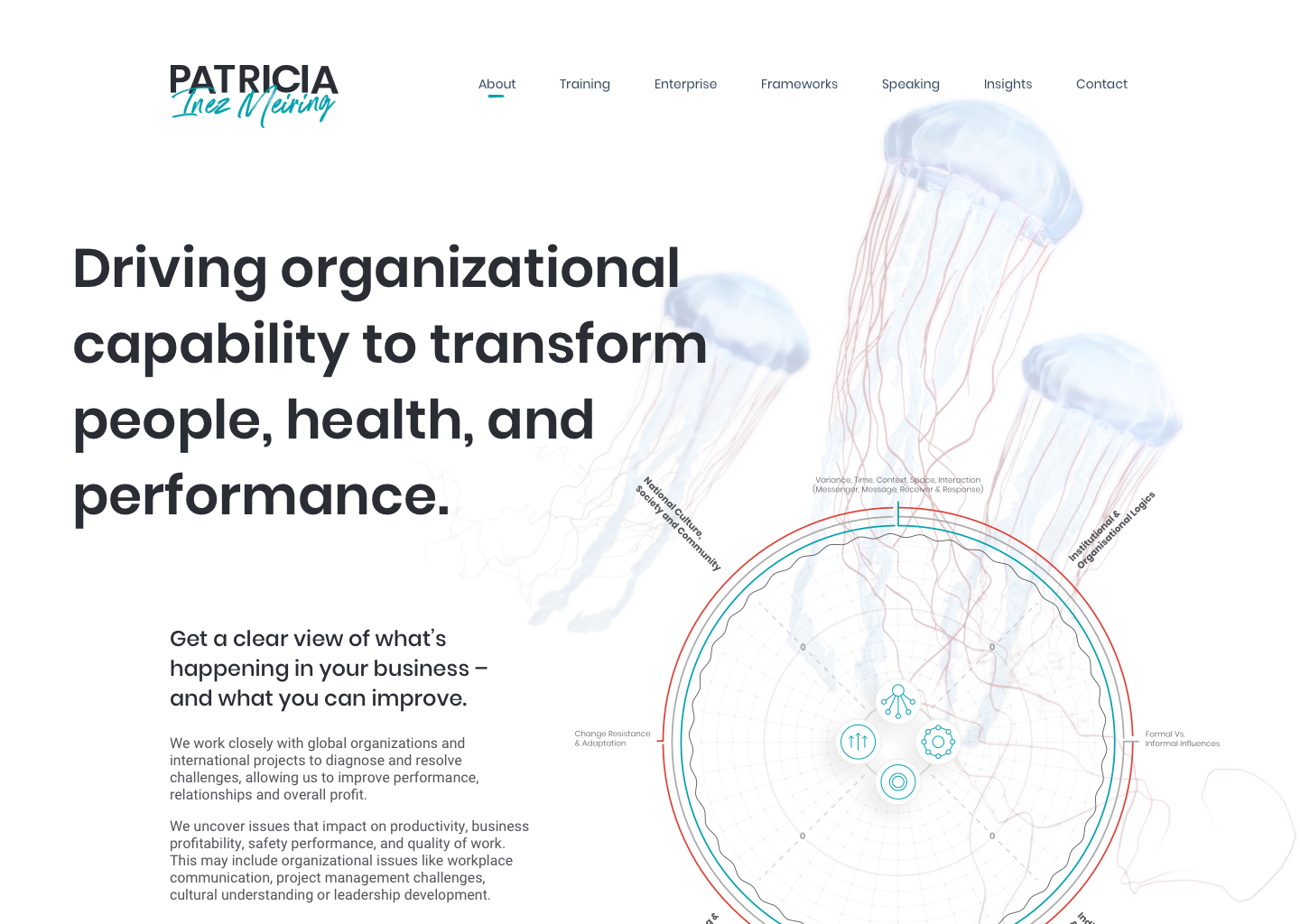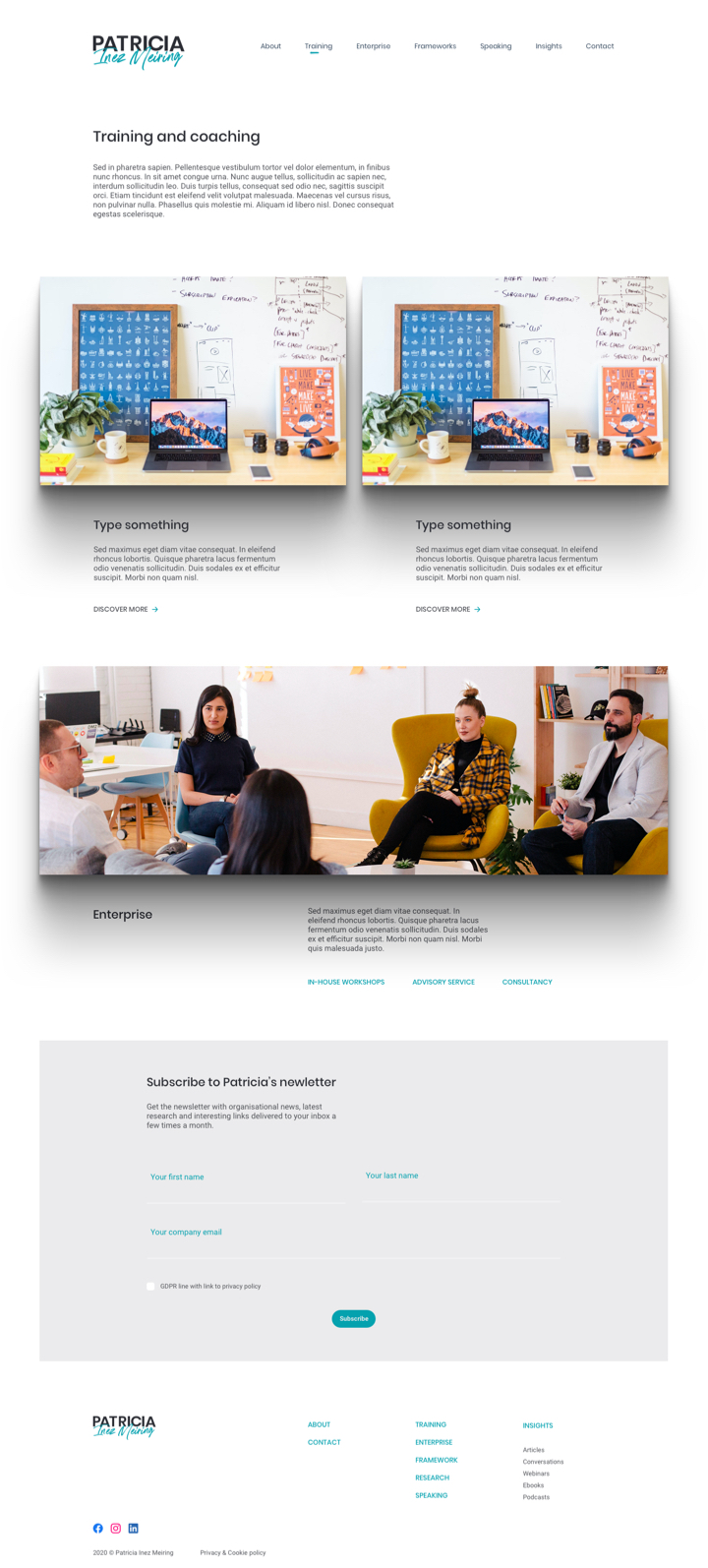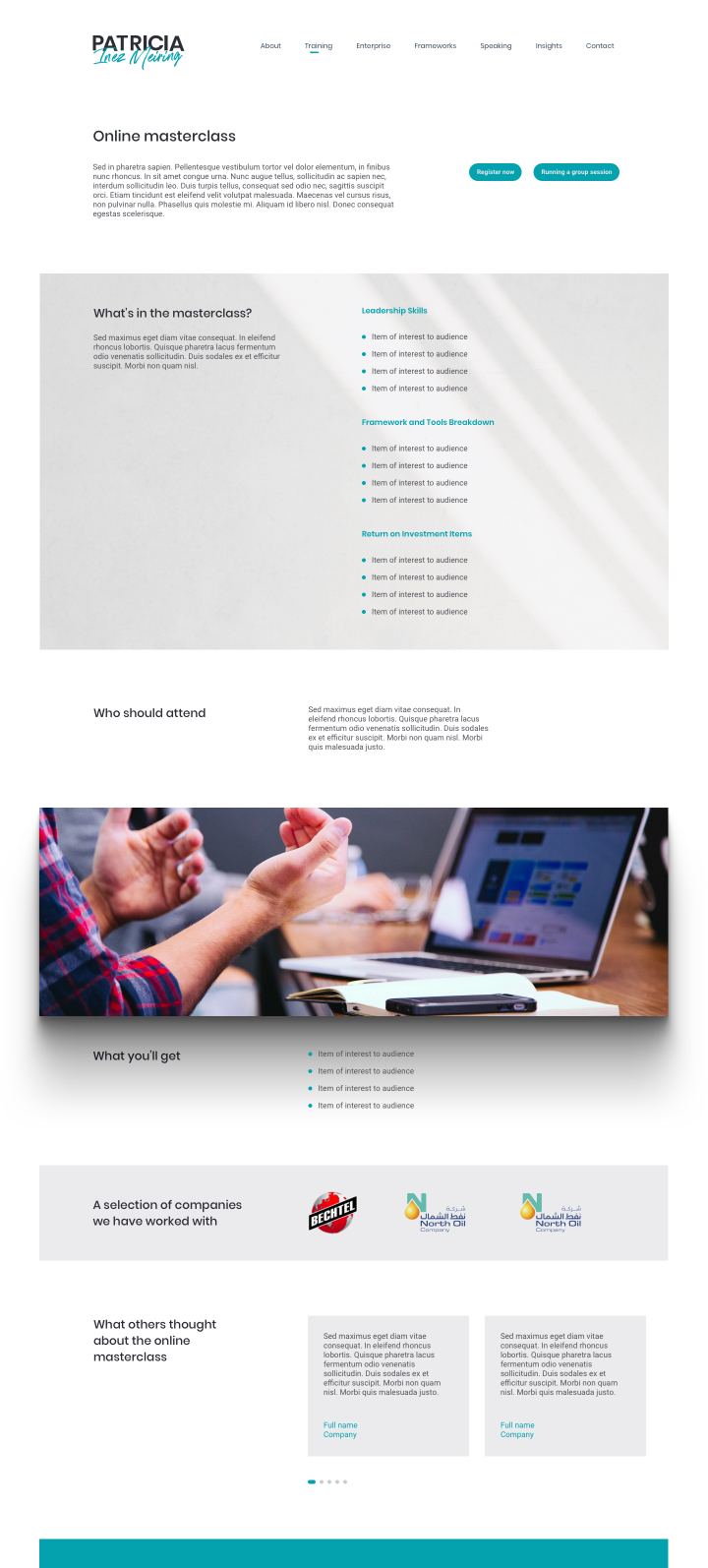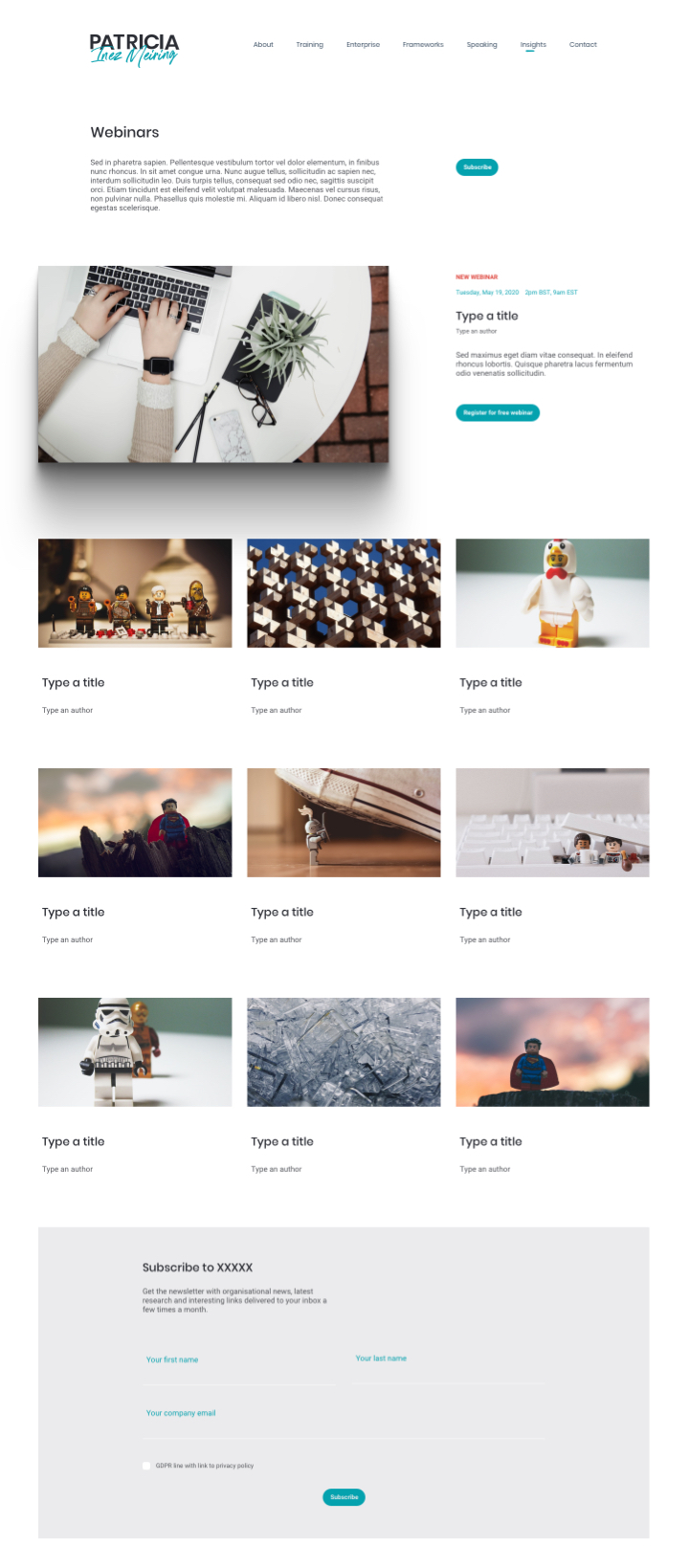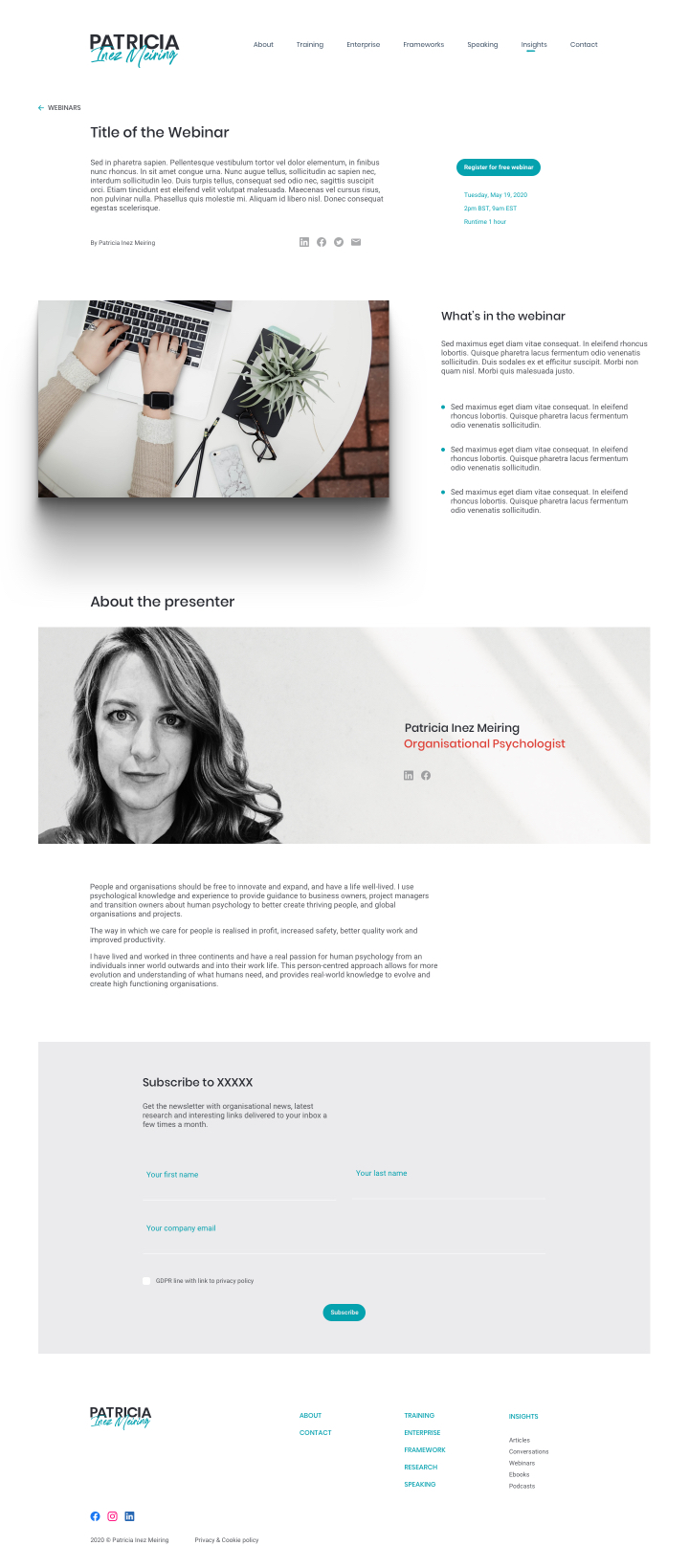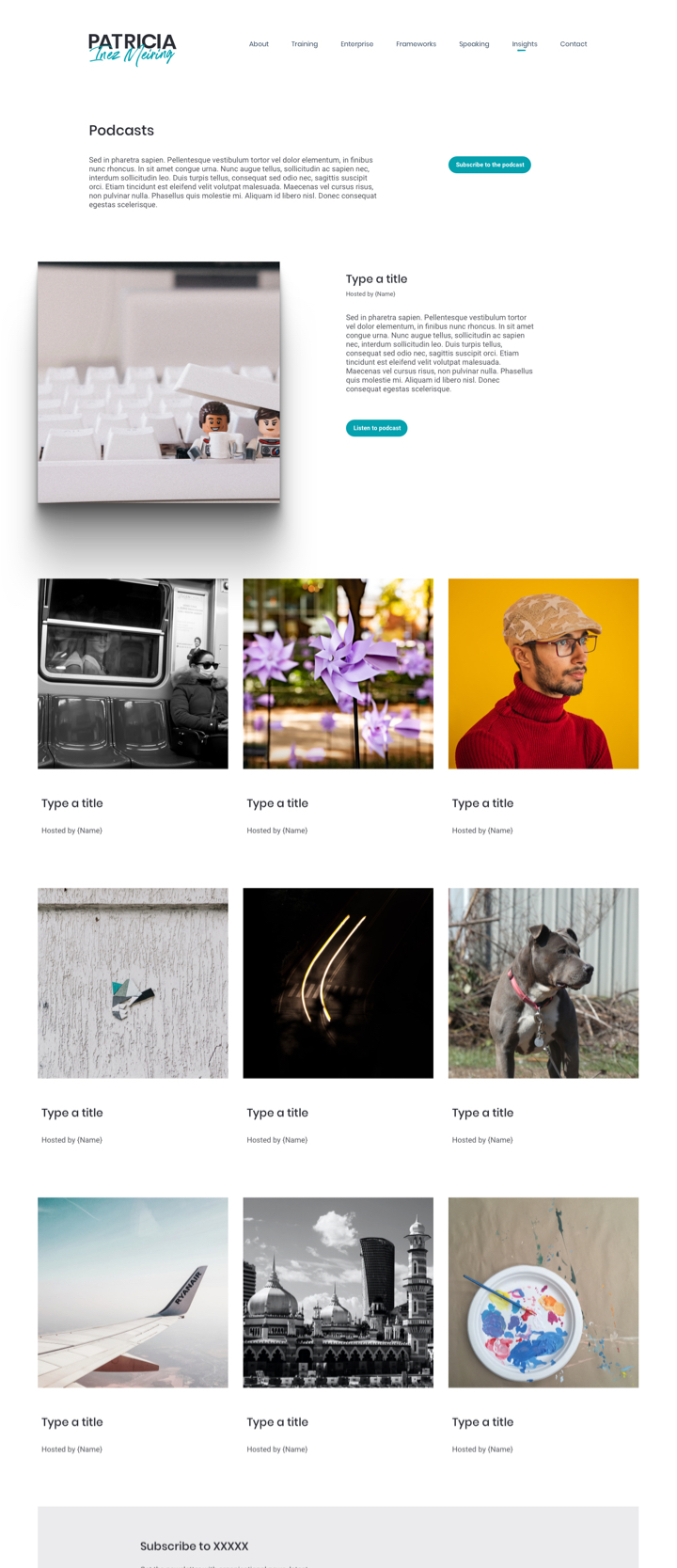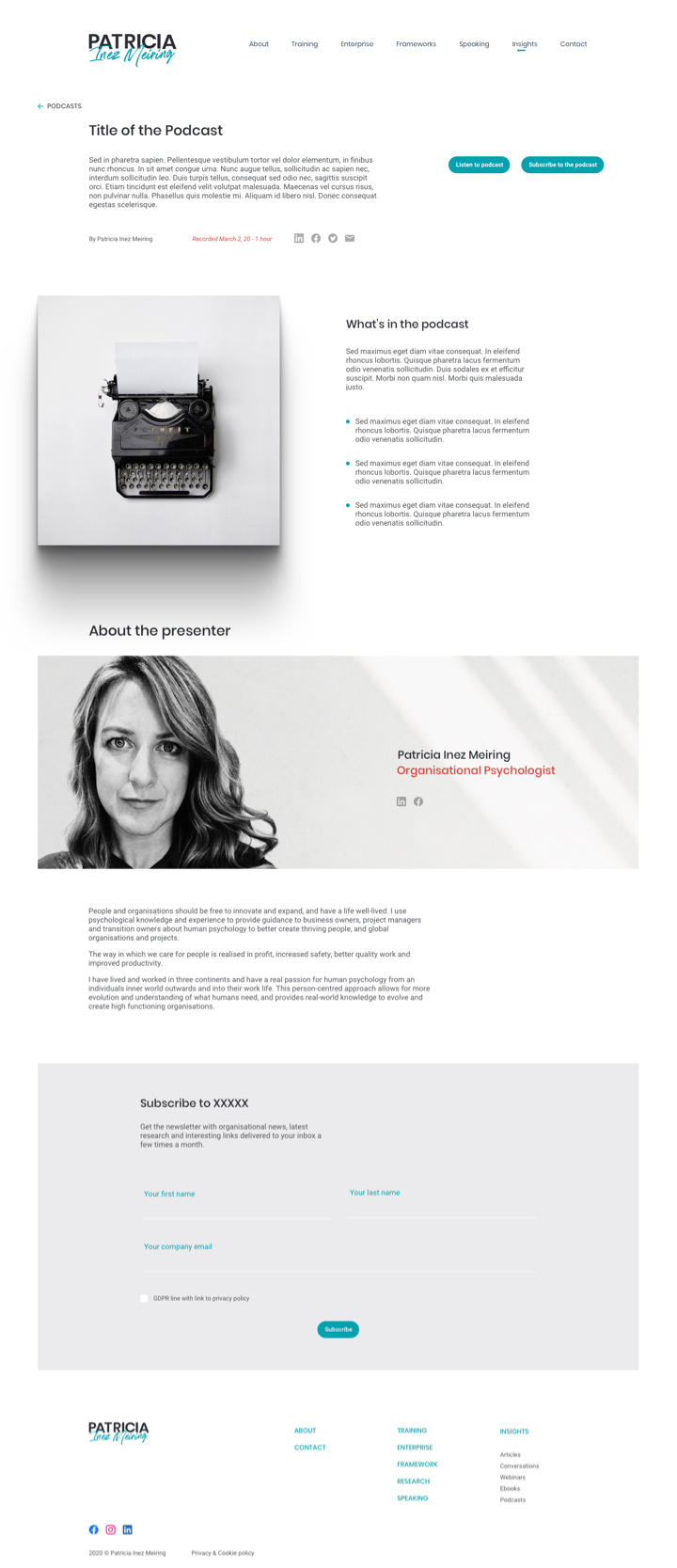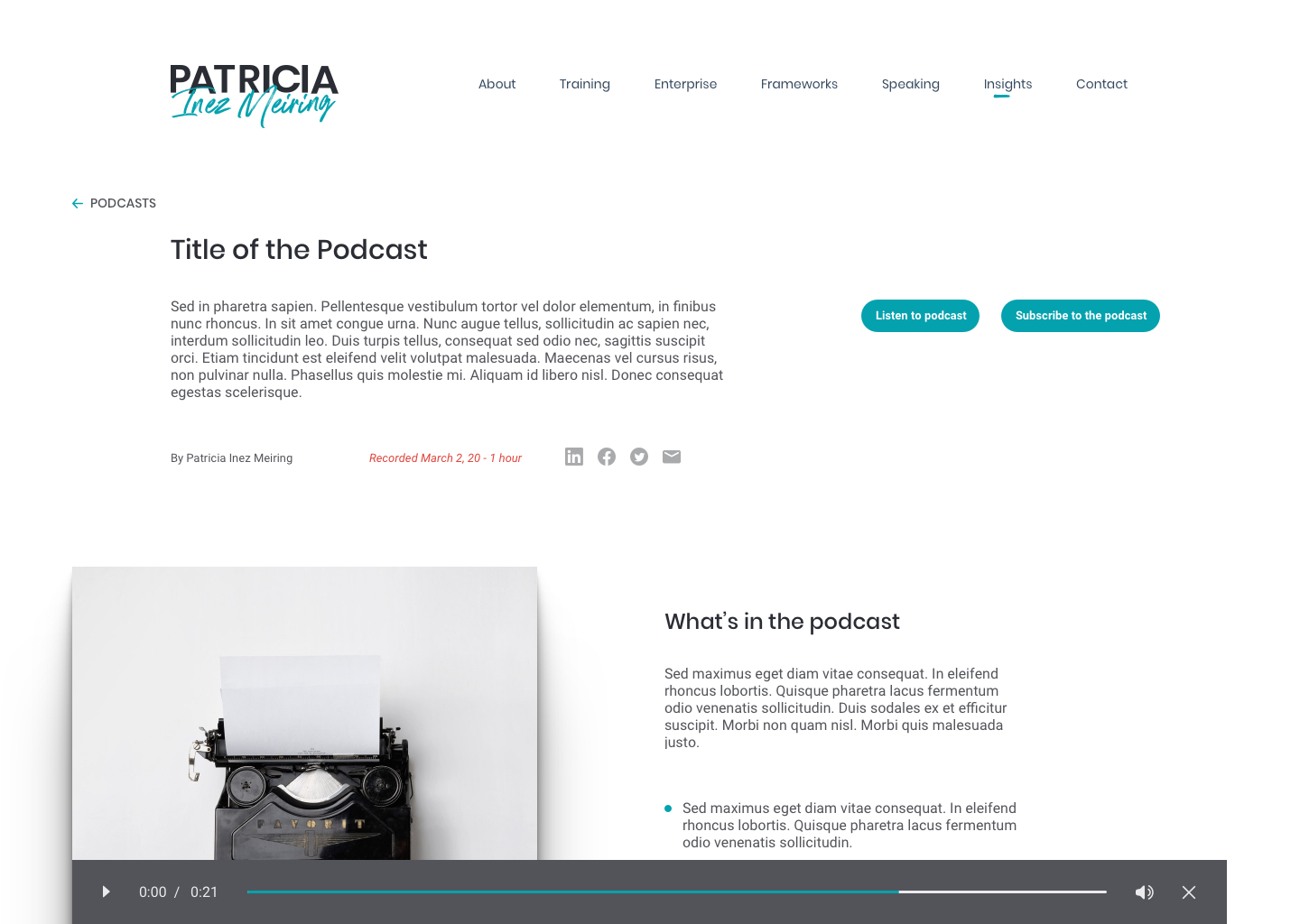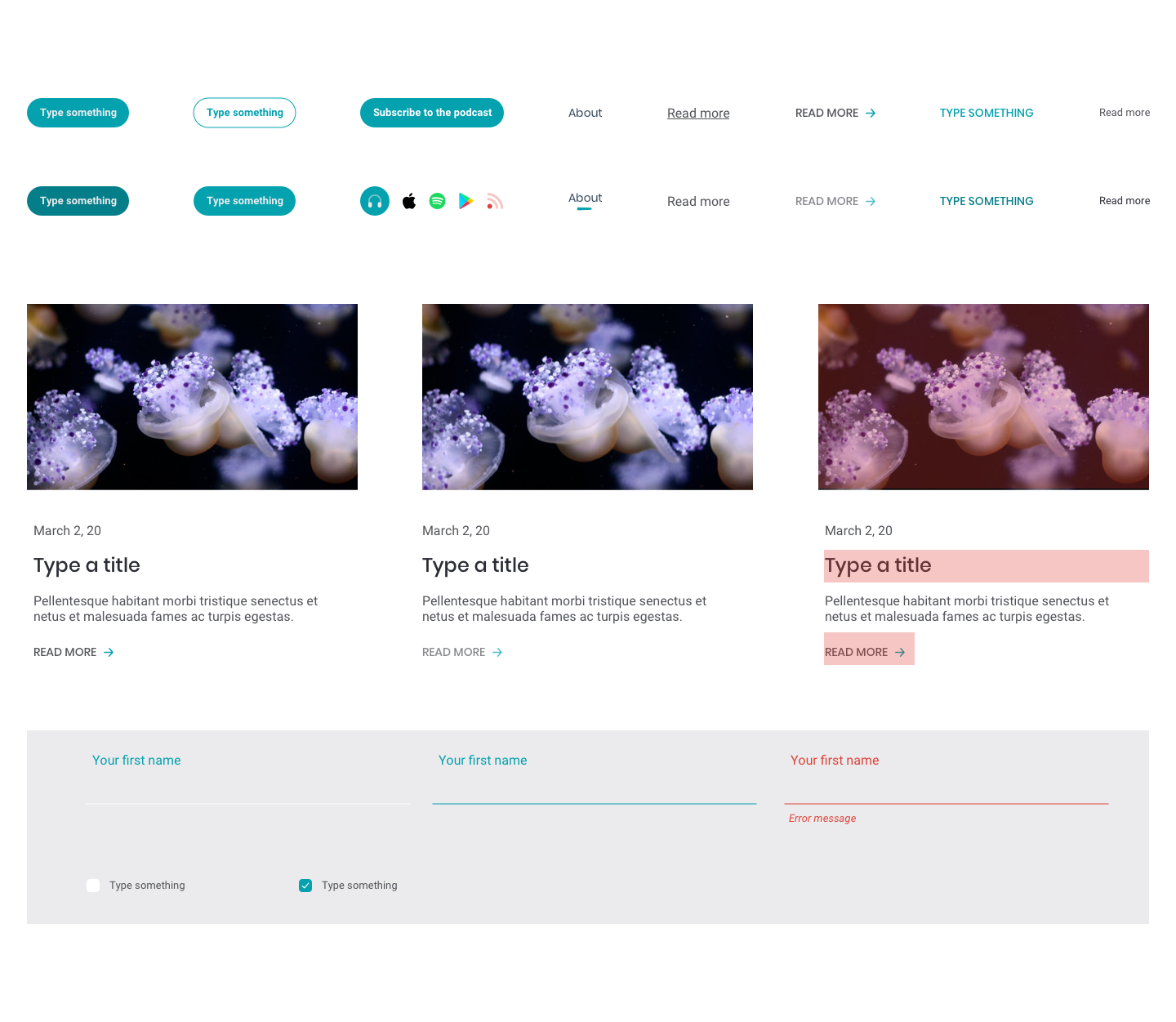 一 Brand
一 Diagram
一 Presentation
一 CGI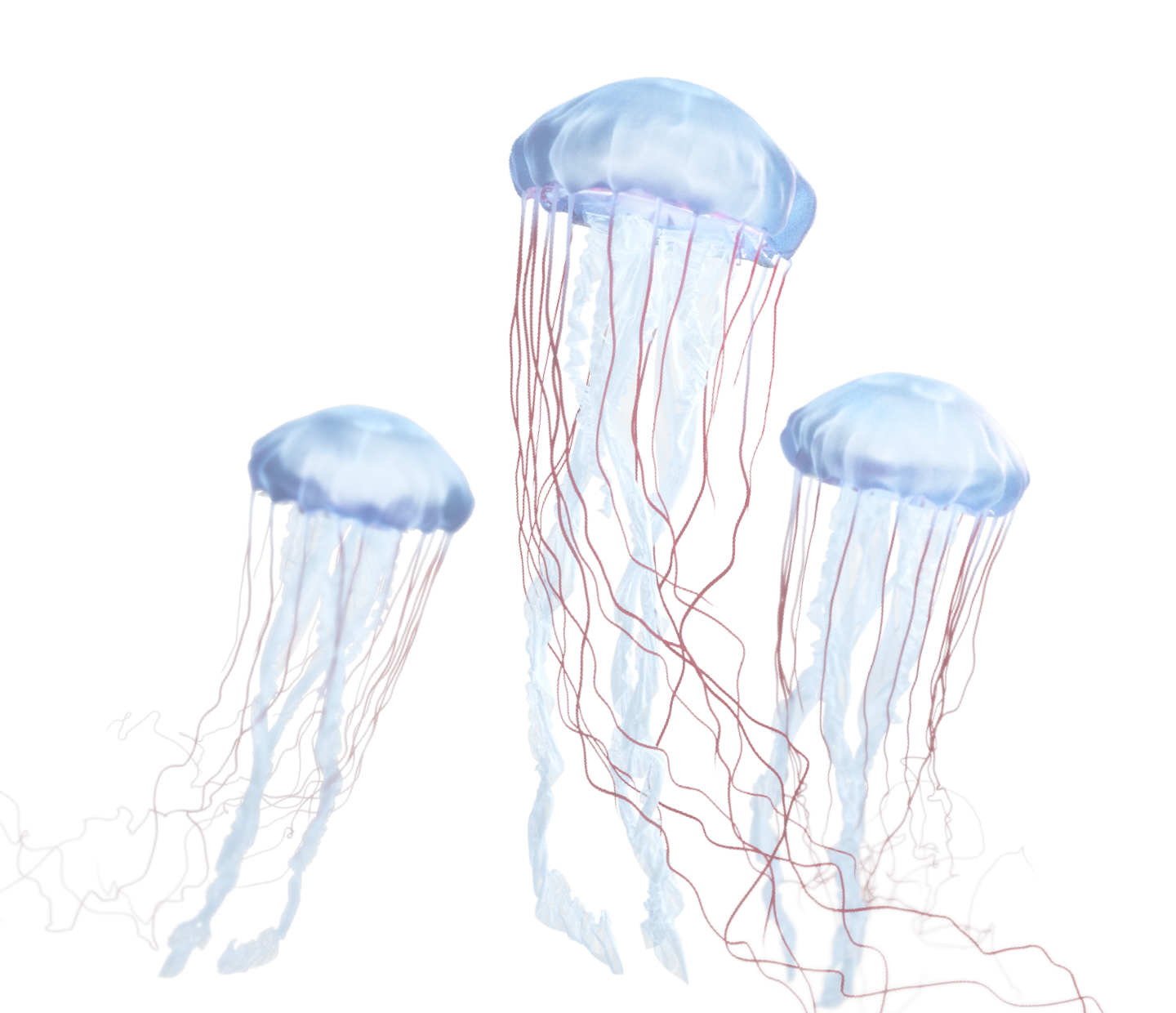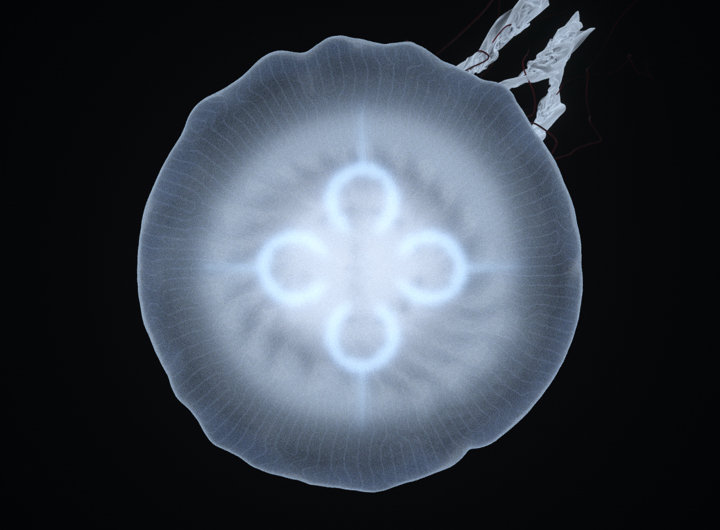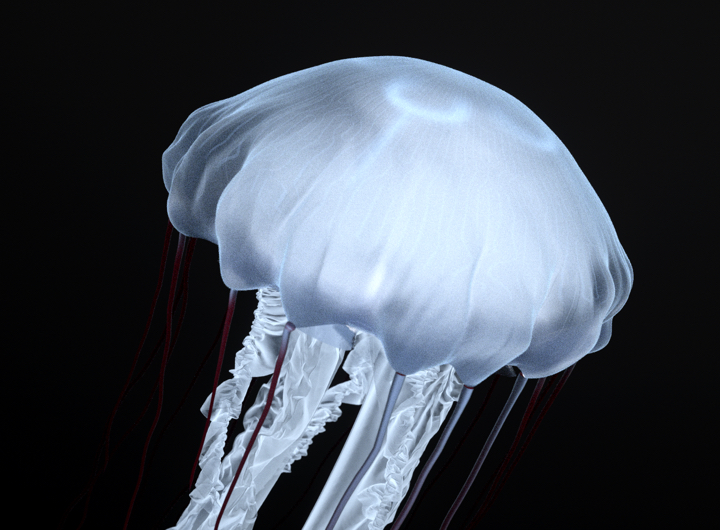 Interested in learning more about Patricia Inez Meiring or any other projects?